About
Keith Martinson, Recording Artist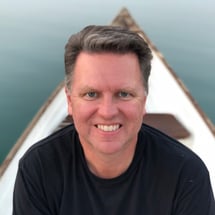 Keith Martinson is a composer, piano recording artist and business owner in Minnesota. He has released several solo piano recordings of original compositions, Christian worship songs, hymns, covers, and Christmas music. His music has been broadcast on Praise Live Radio and streaming services such as Pandora and Spotify. He also had an original song on PBS Newshour's "America Remembers 9/11" television special. As the recipient of a grant from the Lake Region Arts Council, Keith composed a full orchestral work titled Dreams which was premiered by the Central Lakes Symphony Orchestra.
Keith studied music and recording production while earning a B.A. in Multimedia Production from Nashville's Belmont University and later graduated with a Master's Degree in Marketing from Southern New Hampshire University.

Keith and his wife Jennifer have four sons and enjoy living in the beautiful lakes area of central Minnesota.